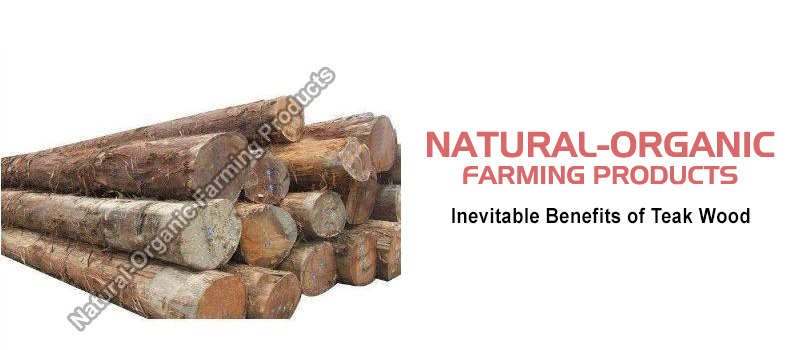 Gaining more and more popularity in the market, teak wood is now present in different parts of the world. In India, teak wood is one of the best timber for furniture making. This wood is not only known for its versatility but also as the best sustainable option for numerous purposes. Whether it is furniture, large ships, boats, wardrobes, or doors and windows, the benefits of teak wood are worth every investment. The natural properties of teak wood make the wood most durable with great resistance to moisture and temperature variations. Let's take a look at some of the benefits of teak wood-
• A Classic Wood With Graceful Appearance:
The texture, color, aura, and aroma of teak wood give it a royal look. With passing time, the color of the wood deepens. Usually, teak wood appears deep ochre-brown with a grain pattern and linear texture. The wet look of this hardwood is due to the natural secretion of oil. The varying tonal values of the teak wood surface add elegance to the overall interior décor of the homes and offices. Therefore, carpenters often prefer teak wood supplied by reputed big teak wood log suppliers for making furniture, wardrobes, doors, and windows.
• Resistance to Harsh Weather Conditions And Termites:
The presence of oil in teak wood helps in building the inner resistance of the wood. It is not only resistant to termites and pests but also withstands harsh weather conditions. Accommodating various seasonal changes, teak wood is very beneficial for users. It self regulates its properties to accustom with the atmospheric pressure. For this reason, many builders choose teak wood for making garden tables and benches.
• Long-Lasting And Good Companion For Life Time:
With resistance to pests and challenging weather conditions, the durability quotient of the teak wood improves. This is one of the reasons why teakwood is so expensive. The oil and rubber content in the matrix of the wood improves its advantages. The timber can withstand untimely pressures or bigger weights and shocks. With a product once created from teak wood, you may not have to worry about it for many years or maybe a lifetime. Durable and strong teak wood furniture, doors, window, etc. can last for a long period.
• The Most Workable Wood:
In spite of being so hard, teak wood is known for its workability in the market. Carpenters can easily make intricate carvings on it to create some fabulous designs. Apart from this, the wood does not chip off easily.
• Require Low Maintenance:
Being resistant to adverse factors, teak wood does not require much maintenance. After the product is created from the timber and is polished properly, it needs less care and maintenance. However, if ever some sort of maintenance is needed, you can just wipe it off thoroughly with a wet cloth.
With so many benefits of teak wood, it is worth every penny you invest in it. You can make wardrobes, chests, chairs, tables, stools, beds, divans, doors, windows, and work tables in your favorite designs.